How-To Purchase a wiTECH 2.0 Subscription - Aftermarket
For Aftermarket Users ONLY
Note: After subscribing to wiTECH 2.0, your subscription term begins immediately. At the end of your subscription term, it will automatically renew. You can cancel a subscription at any time for the subsequent term. There are certain portions of the application that can only be accessed after also purchasing a subscription with Tech Authority, this includes but is not limited to: flashing, DTC service information, vehicle reconfiguration, and replacing certain ECUs. To purchase a Tech Authority subscription, referenceHow-To Purchase a TechAuthority Subscription - Aftermarket
1. To purchase a subscription, navigate to the Subscription Manager website: https://submgr.am.fcawitech.com/
2. Fill in your username and password, then click Sign in or press ENTER on your keyboard.
3. The dashboard will provide access to subscriptions, tools, and account information.
On the navigation menu, click on Subscriptions to get started. From here, click on BUY NOW under Annual Subscription.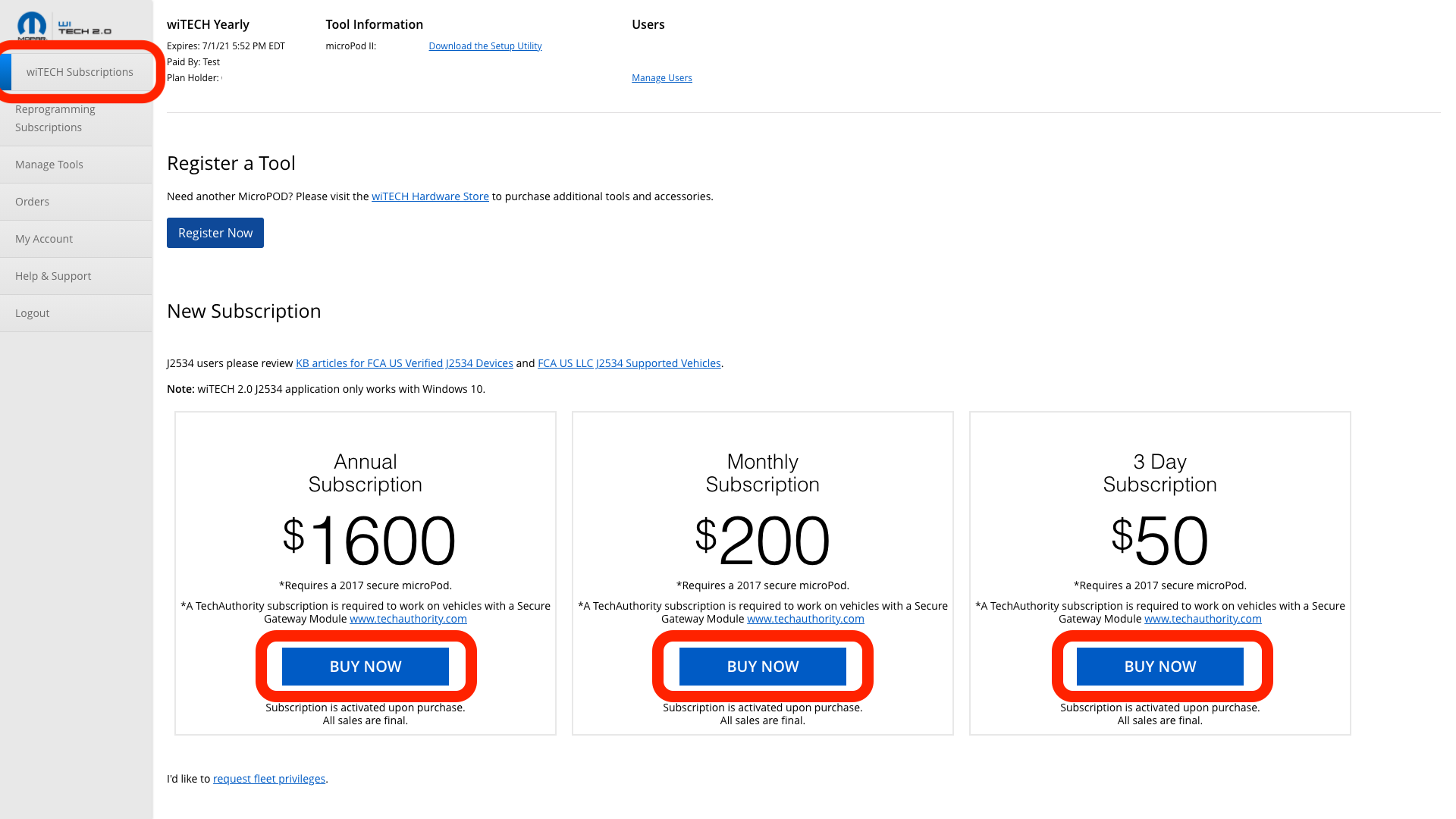 4. Fill out the required billing information.
5. Click Subscribe. As a subscription purchaser, you will have full access to wiTECH 2.0 app, and all of its associated tools to fully diagnose all compatible vehicles.There are certain portions of the application that can only be accessed after also purchasing a subscription with Tech Authority, this includes but is not limited to: flashing, DTC service information, vehicle reconfiguration, and replacing certain ECUs.