How-To Purchase a TechAuthority Subscription - Aftermarket
For Aftermarket Users ONLY
Introduction
This article demonstrates the steps required to purchase a subscription with TechAuthority. TechAuthority is required for some functionality of the application.
How-To Purchase a TechAuthority Subscription
1. Go to the TechAuthority website at: https://www.techauthority.com/
2. Select "Register":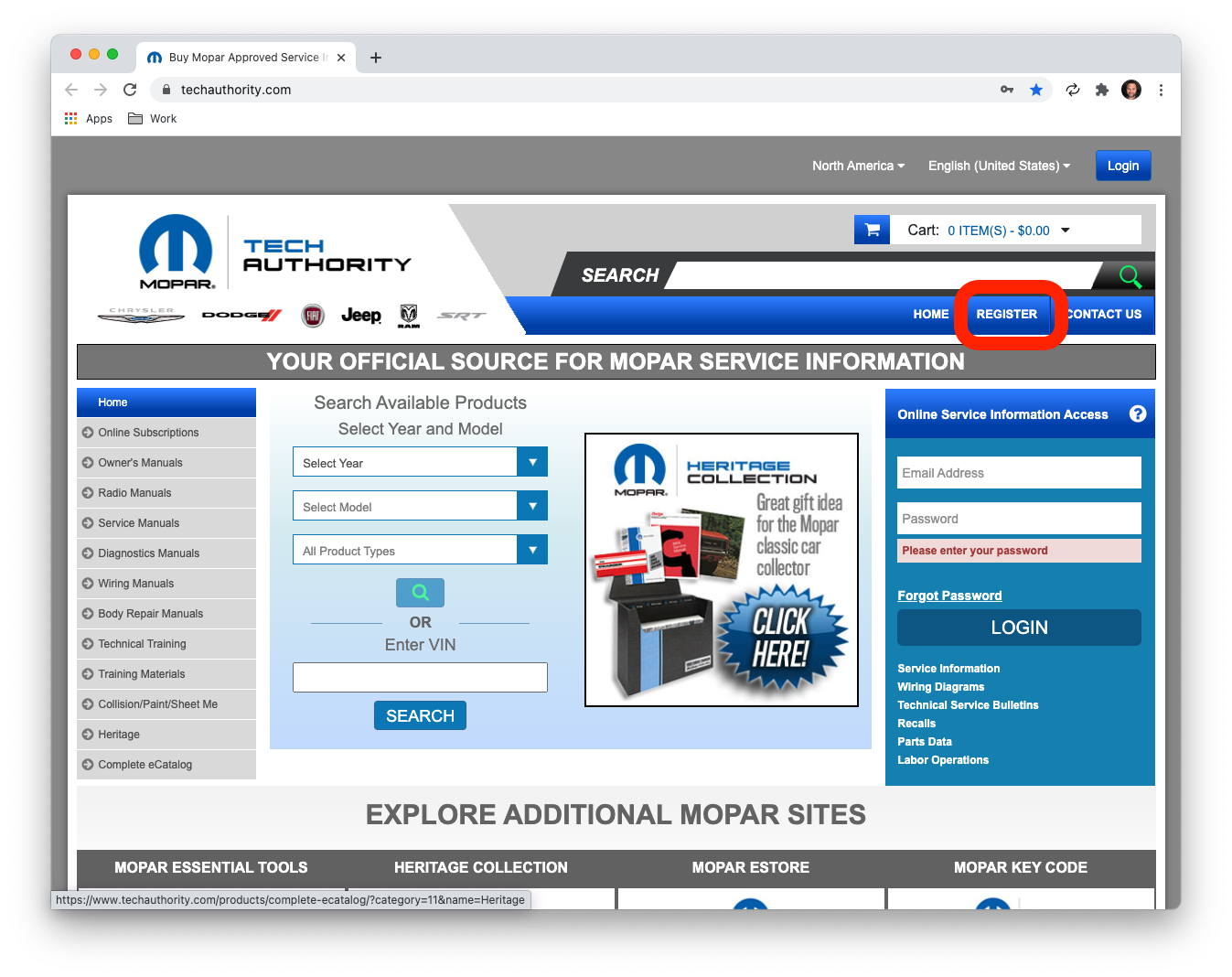 3. Fill in all of the required fields.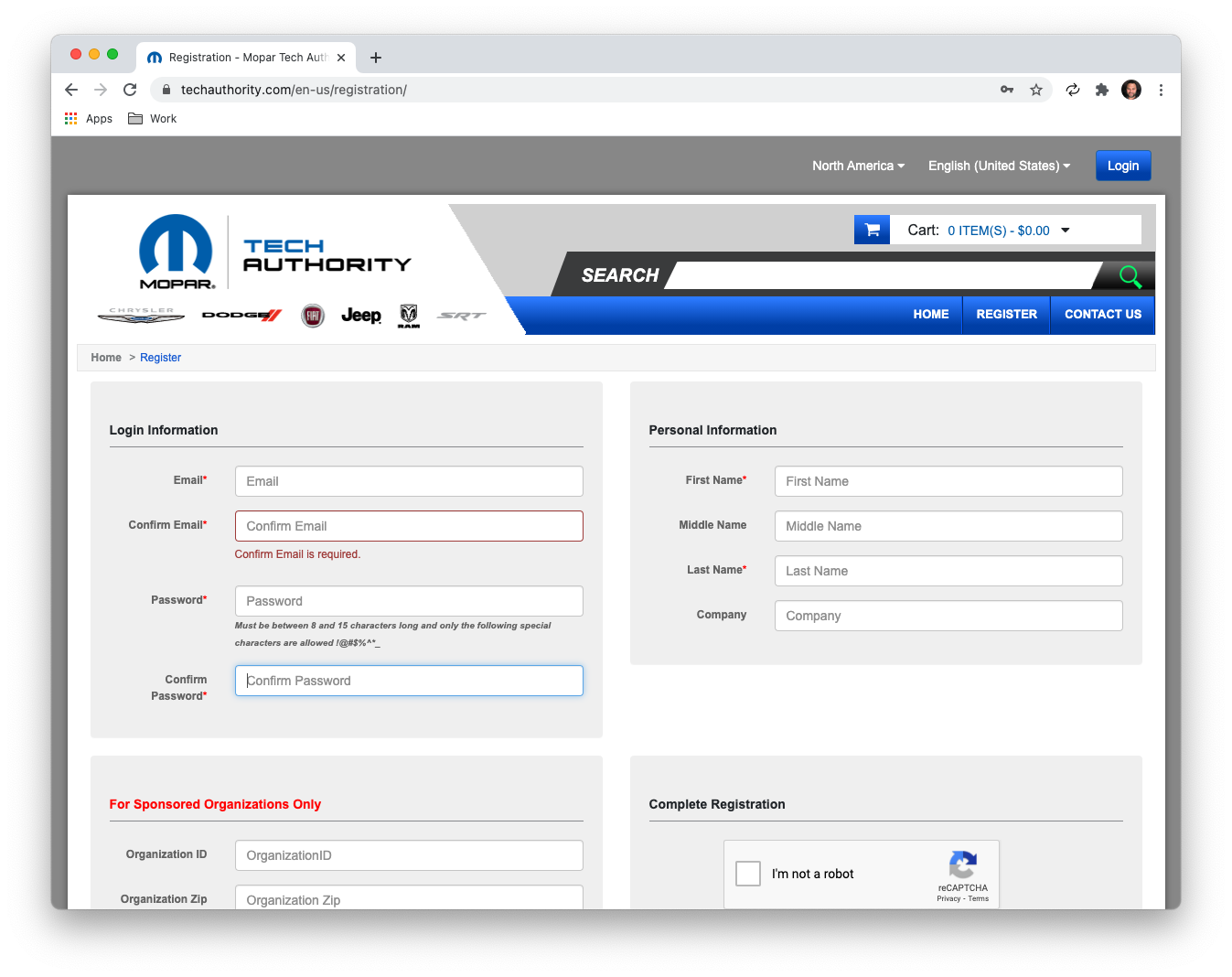 4. Click "Register"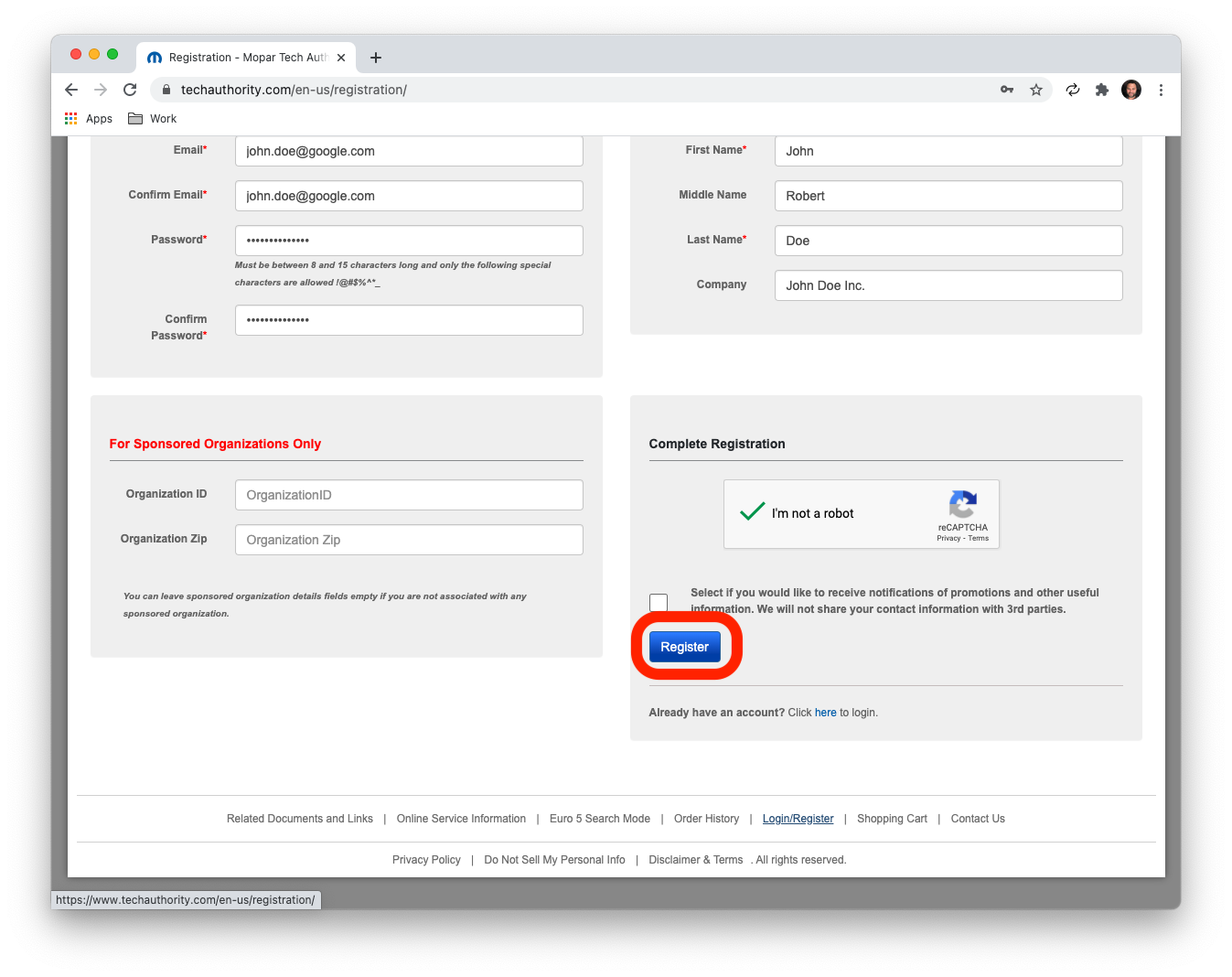 5. Select BUY NOW under TechAuthority On-line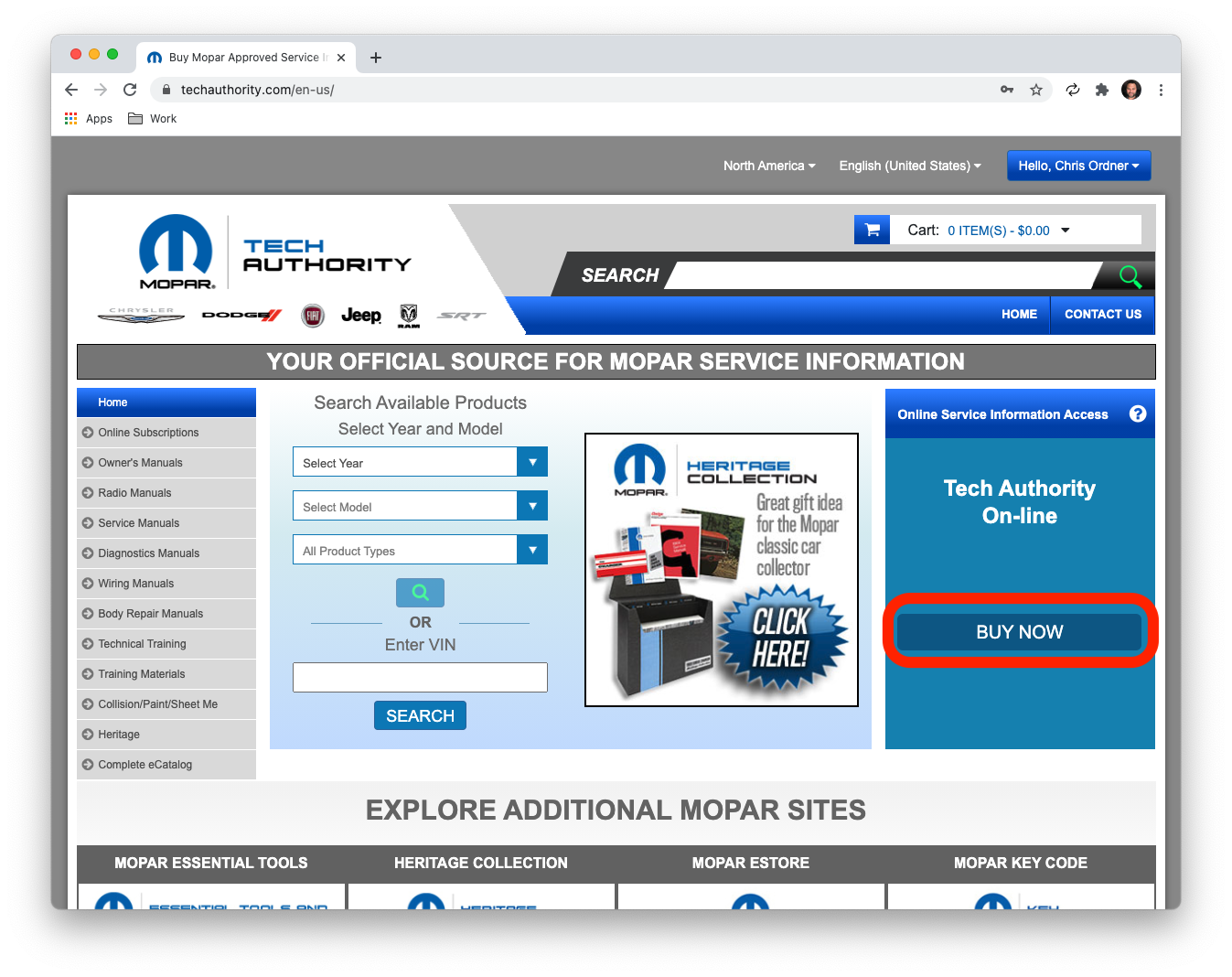 6. Select the subscription plan that best suits your needs.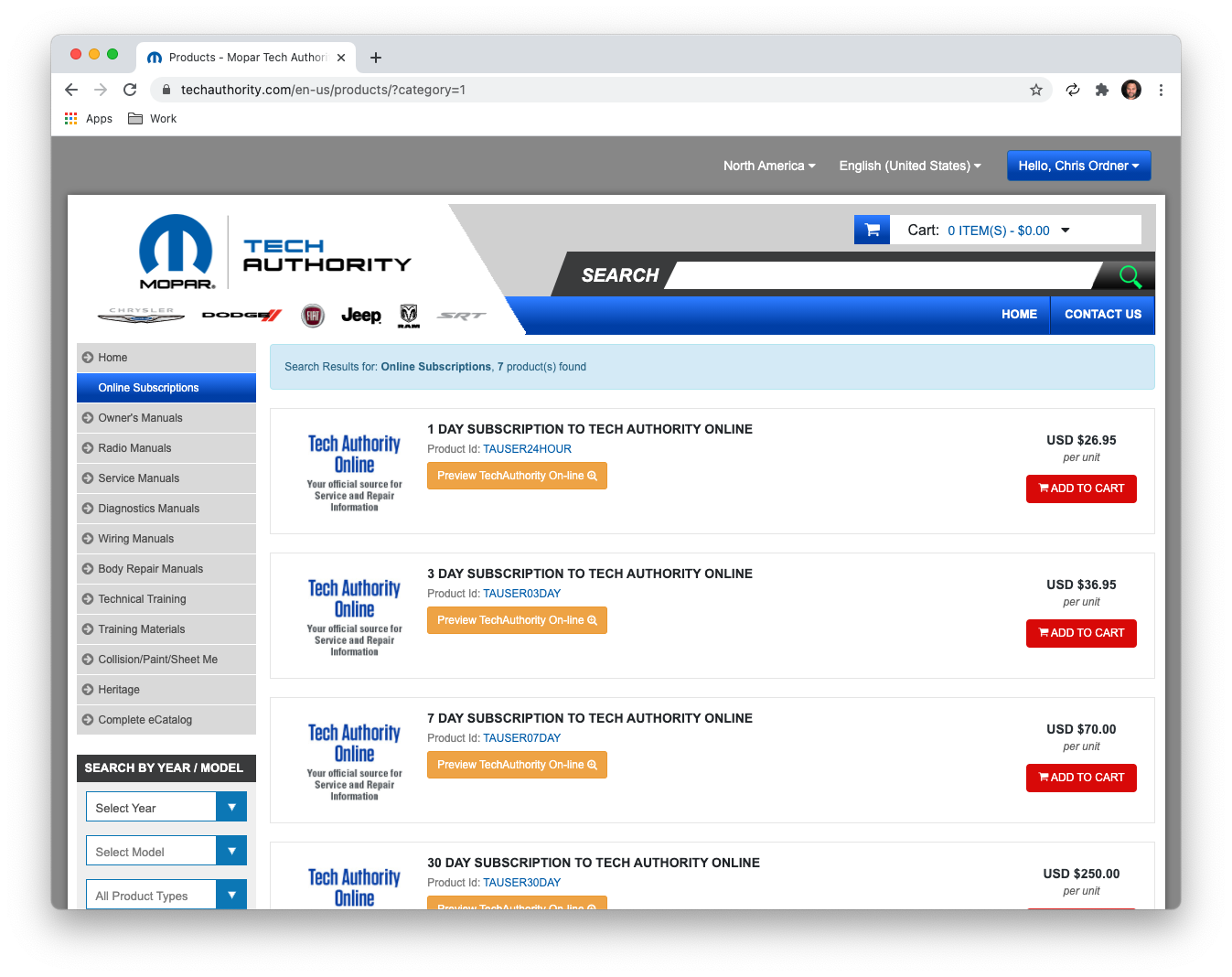 7. Select the shopping cart in the top right of the page.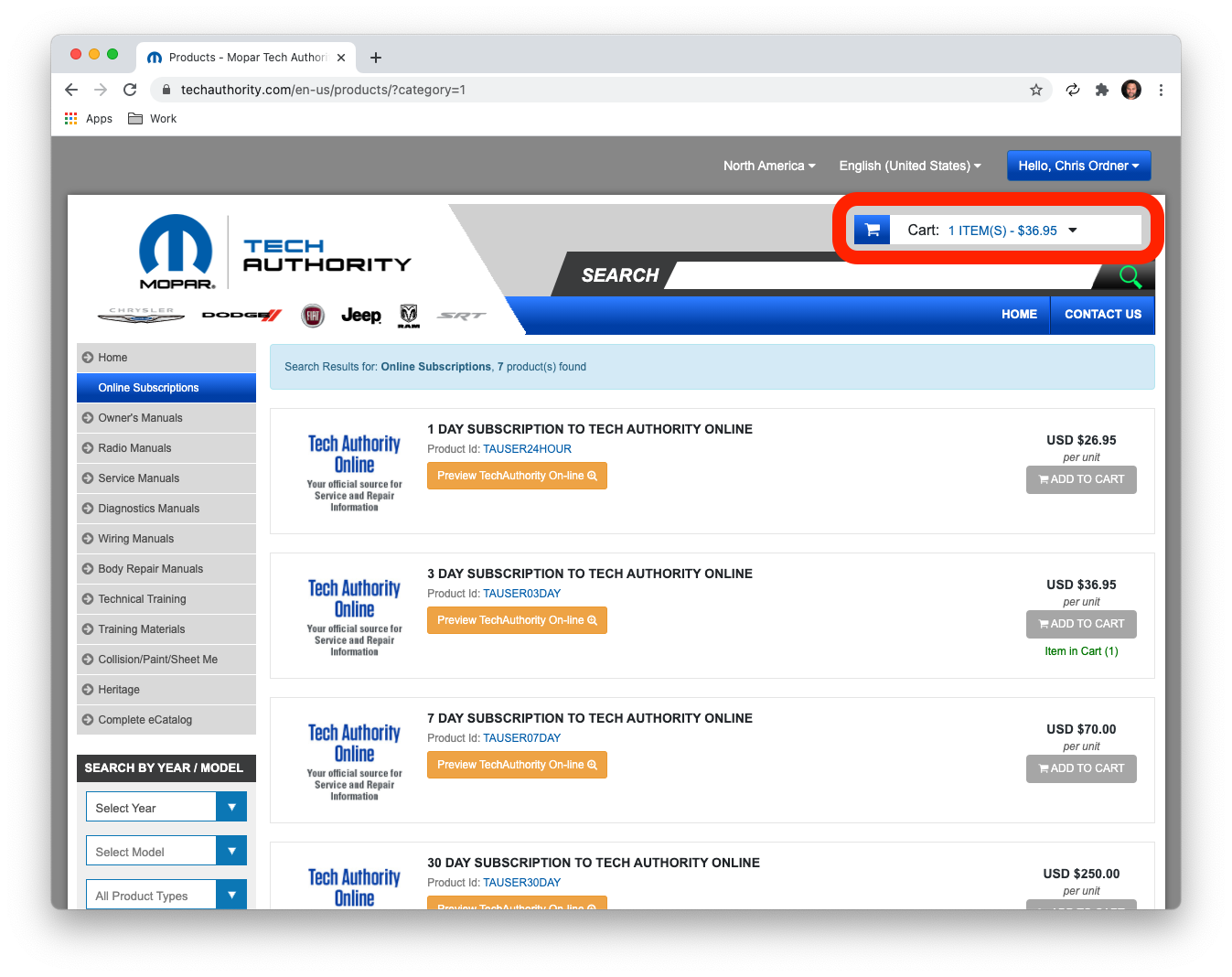 8. Select either View Cart to view what you have in your cart and make changes, or select Checkout to purchase what is in your cart.
9. Proceed to entering your billing information by clicking Next.
Note: Enter any promo codes you may have now.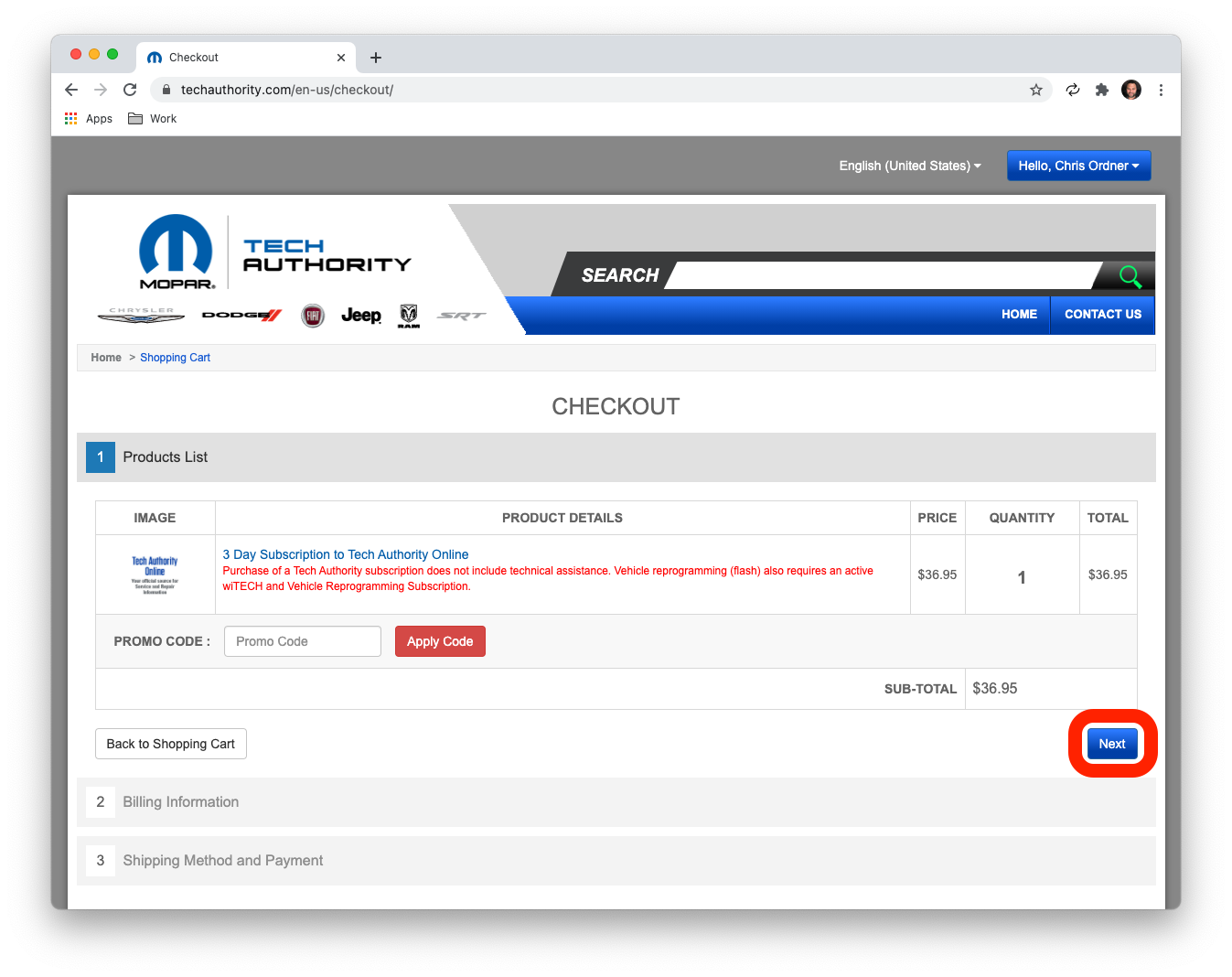 10. Enter all relevant billing information.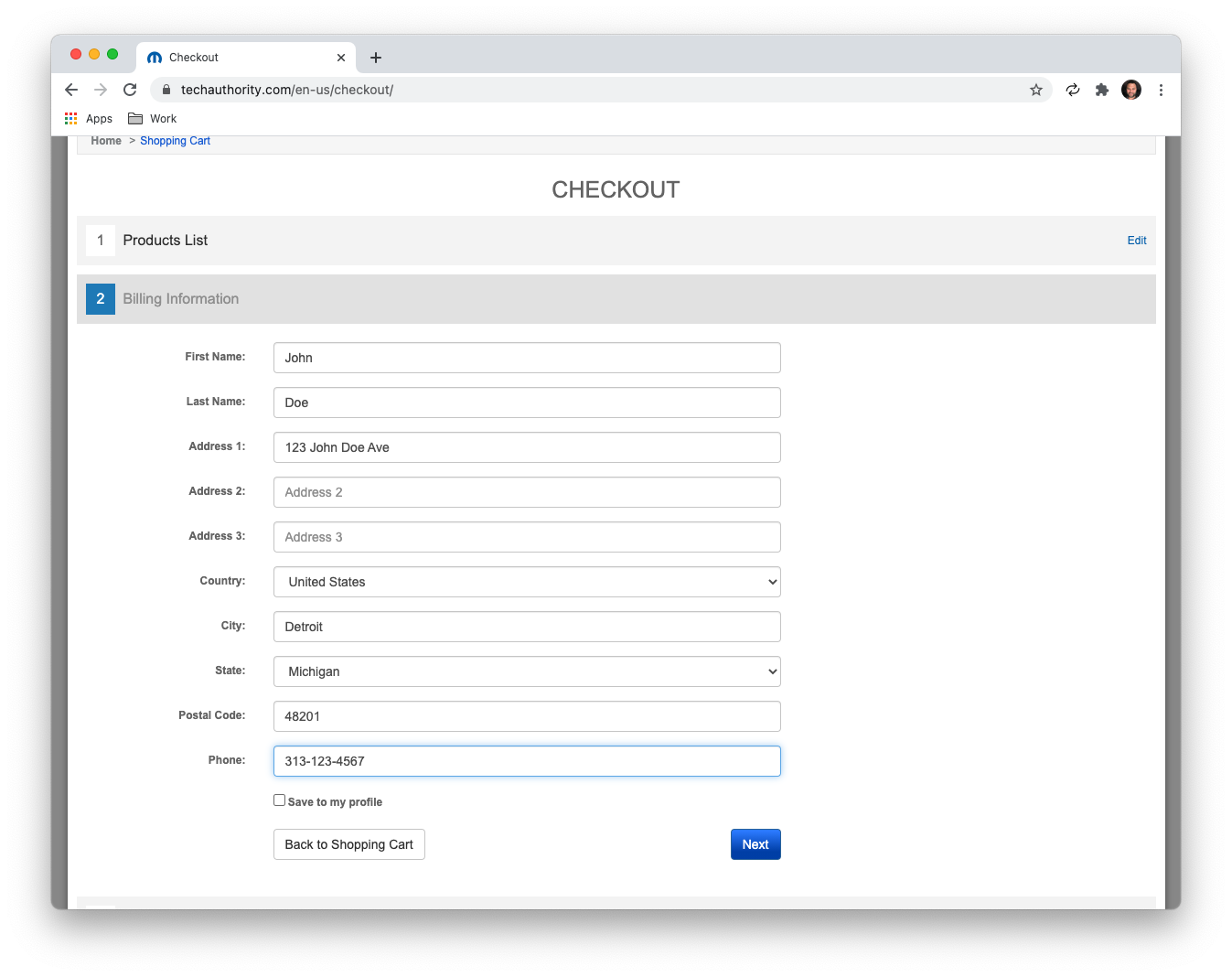 11. Continue to the Shipping Method and Payment by selecting Next.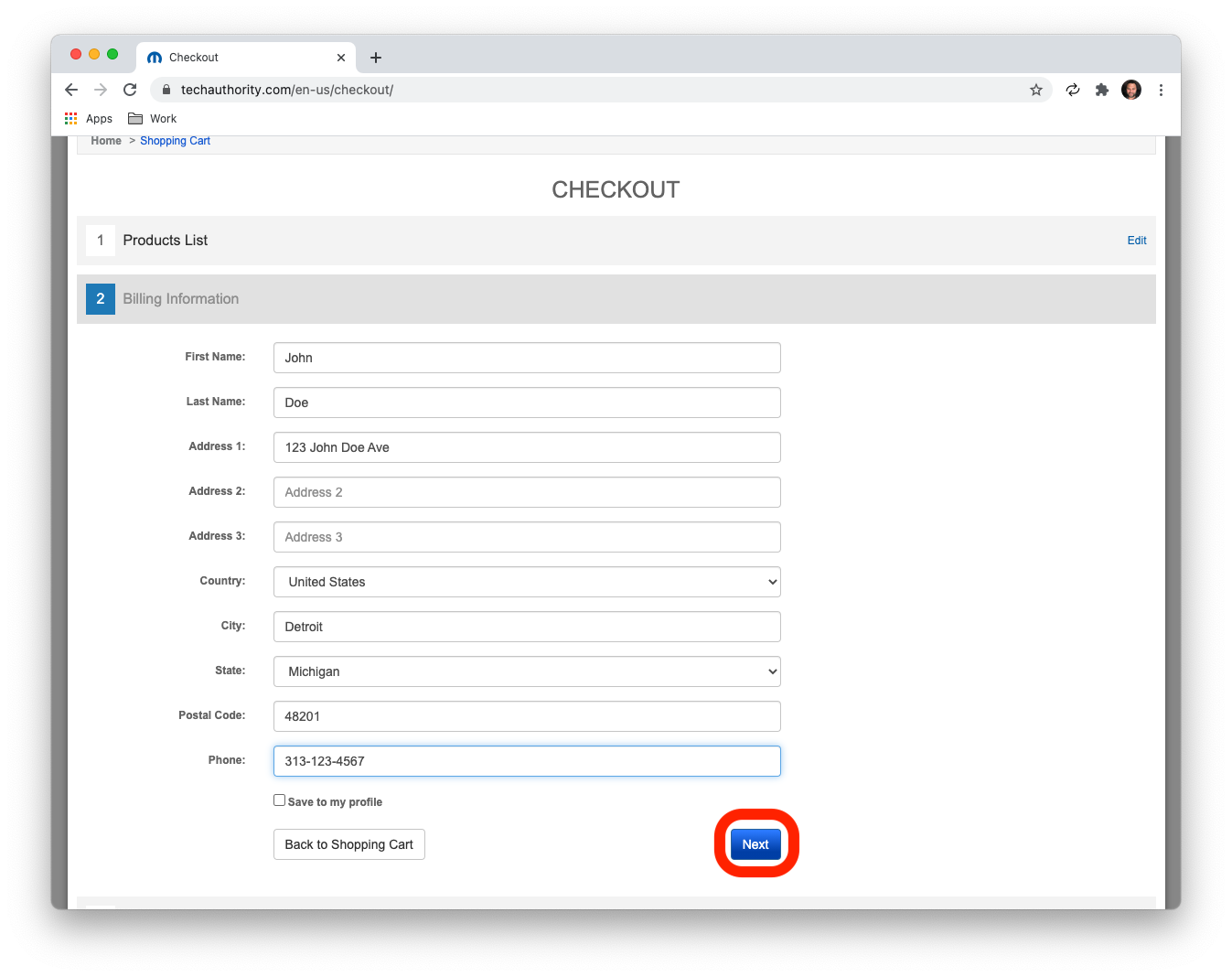 12. Select your preferred method of payment.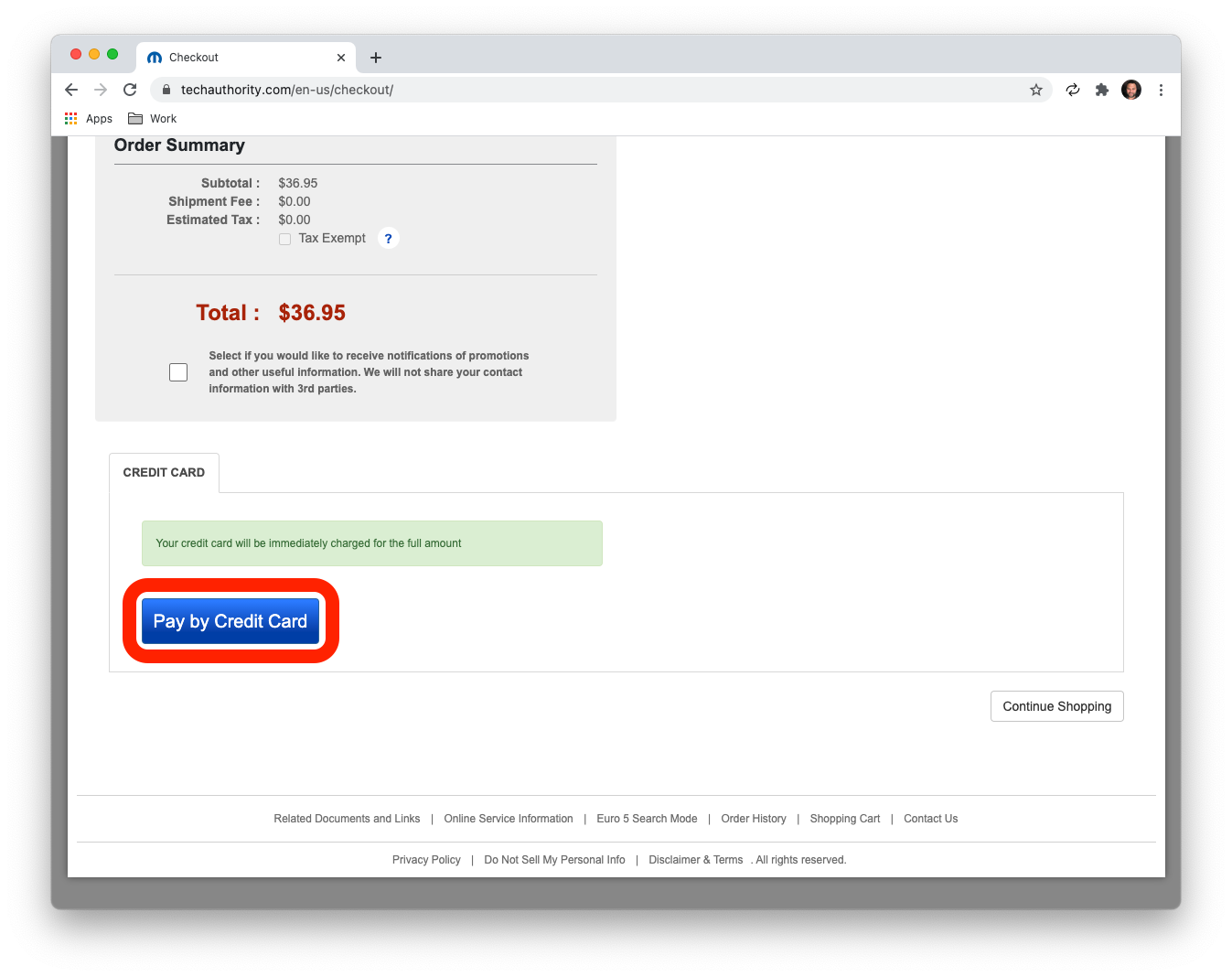 13. Enter your credit card information.
14. Select Process Order Now.
You will now have access to all things in wiTECH 2.0 that require a TechAuthority login, until your subscription expires. When prompted to log into TechAuthority, in the wiTECH 2.0 application, you will be required to use your TechAuthority credentials.