2nd - b - How-To Register a Vehicle Communication Interface (VCI) Device to Your Account - Aftermarket
2. Click the REGISTER NEW DEVICE button.

3. If microPod II or MDP are selected, you can enter the VCI serial number that is located on the back of the device.
NOTE:  For microPod II registration, a serial number at or higher than WSP-31560 is required
Please enter the entire serial number and select REGISTER.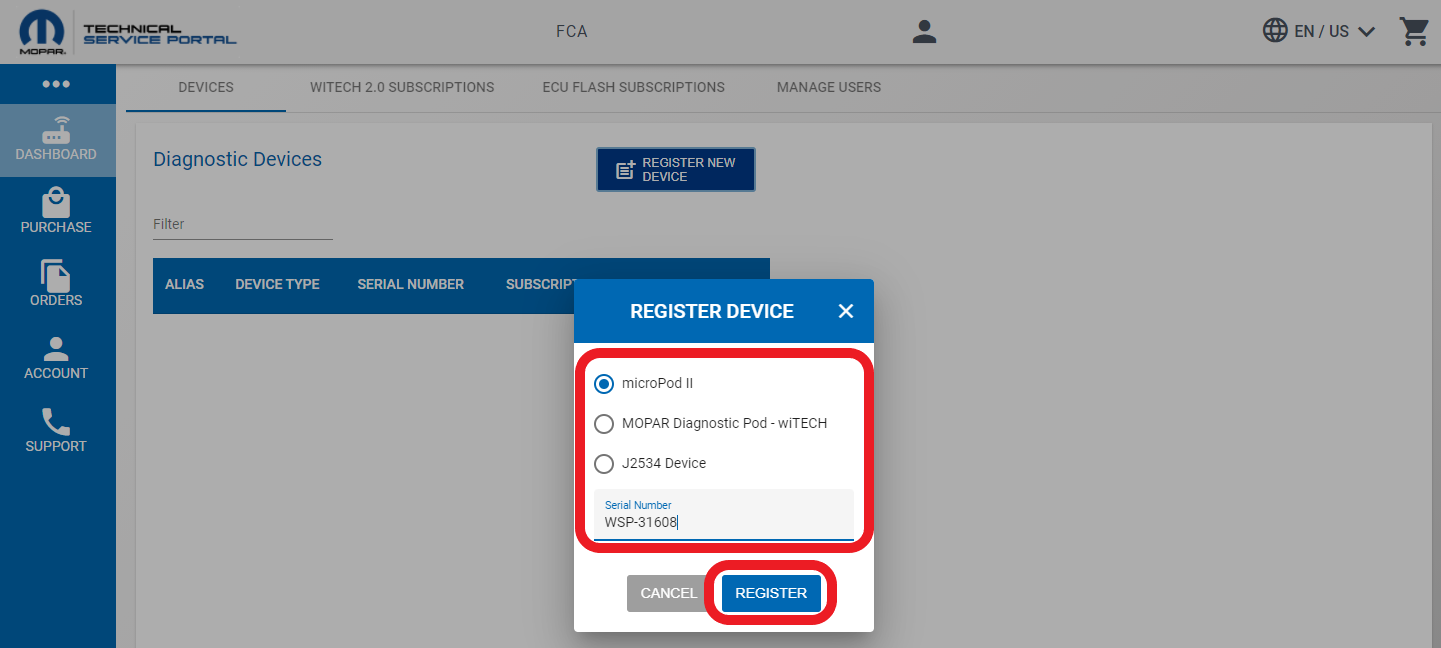 3.1, When you complete the VCI device request, you'll receive the Register New Device confirmation and  a success confirmation prompt in the bottom right.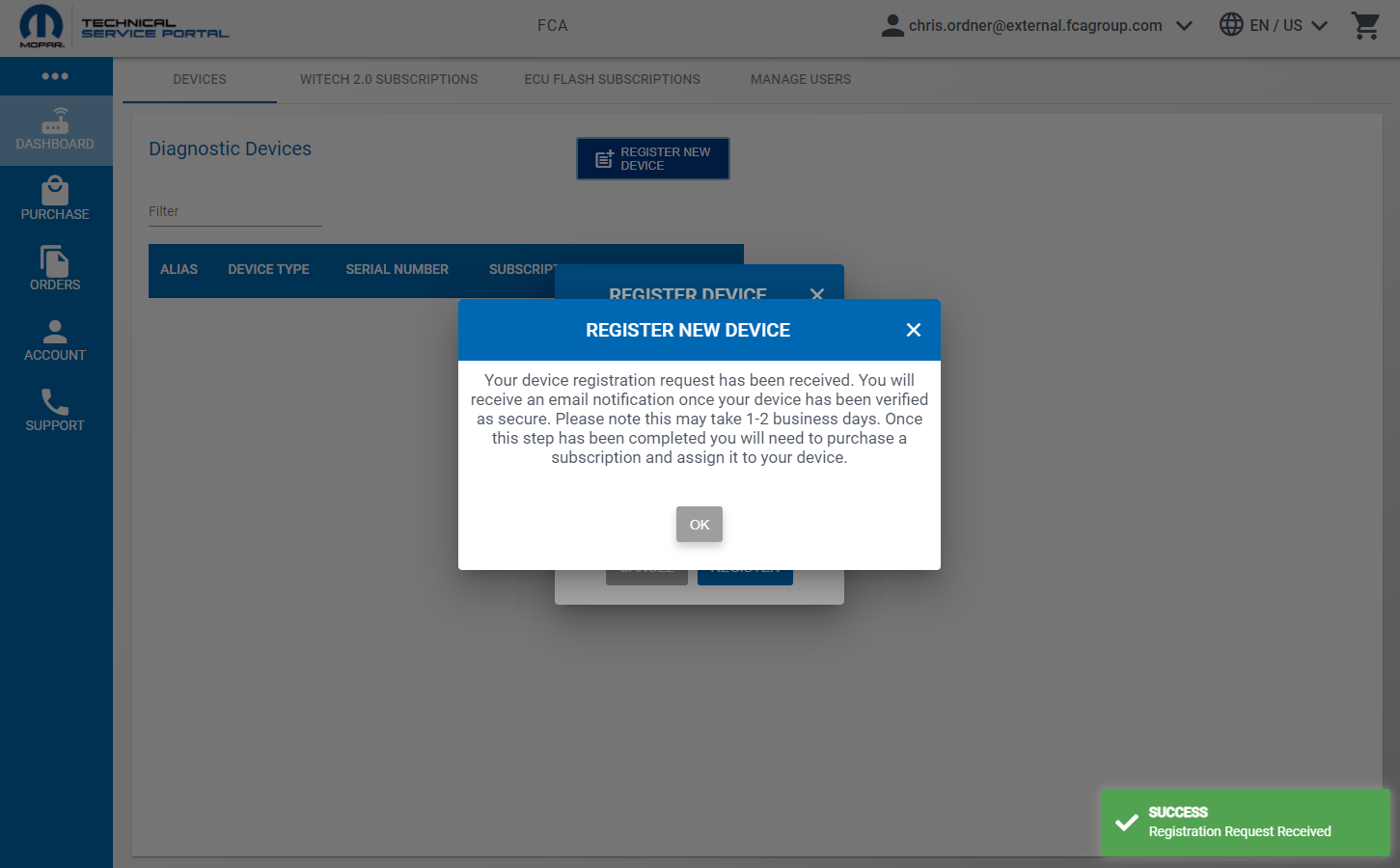 4. Once you have sent the Registration Request please allow up to one business day for processing. Once your VCI has been processed you will receive a notification email.
If your device has been approved, it will then be associated to your account, and be visible on the Dashboard page.


You can now assign your VCI to an active subscription and user and an Okta account activation email will be mailed to you for logging into wiTECH 2.0.